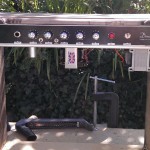 This is an amplifier I was asked to build. It was designed by a UK based company called AmpMaker. It has one 12ax7 preamp valve and two 6l6 output valves.
A custom cabinet was made to fit the amp.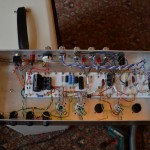 It is swithable between one, six and twelve watt. This is a great feature as it allows you to overdrive the valves at bedroom levels. The twelve watts is plenty for any small gig also.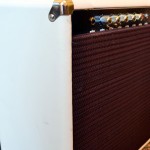 The DoubleSix was finished with white hard wearing leatherette and fender style ox blood grill cloth. A great looking and great looking amplifier.
Social Share